Are you looking to reorganize the way your contact layout tabs appear?
This article shows you how to change the order in which you see your right side layout tabs.
What are Right Side Contact Layout Tabs?
On the right side of your Contact Layout screen you will see a list of tabs. These will be specific to your database and how you set it up. Here are some common ones:
Client Fields
Activities (all present and future to do's, calls, tasks, meetings scheduled with this contact)
Subscriptions (are they signed up for your email list? You can see their subscriptions here)
Notes ( all completed to do's, calls, meetings, notes, emails will be recorded here)
Groups (what contact groups are they a part of? Add them to a group here)
Social (this is where you can find the social links for the contact)
Reorganize Your Right Side Contact Layout Tabs
Click on the Menu Bars next to the Layout Names

Once they've appeared, you can click and drag the 3 lines to the left of the Tabs to rearrange the order of appearance.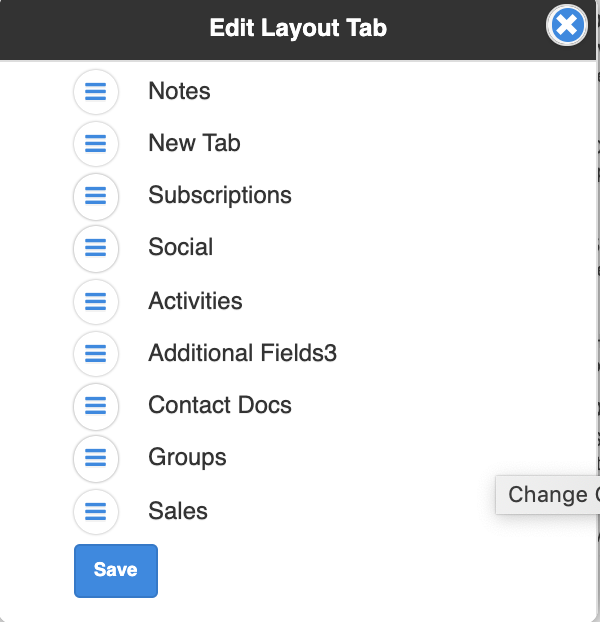 Make sure to click Save to update the changes.